MyODP News Online
The Lifesharing Experience: Shanisha and Ruth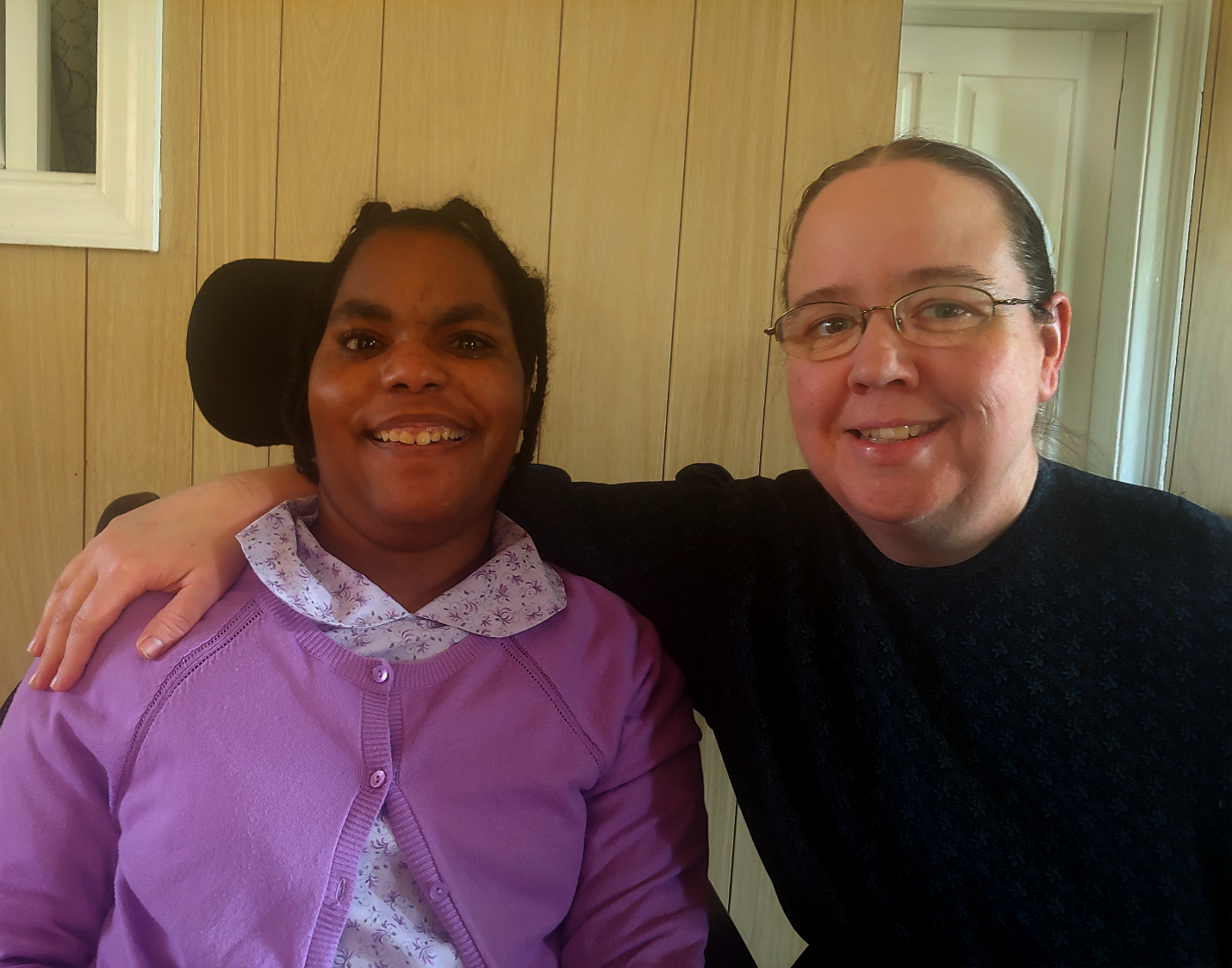 Lifesharing supports individuals with an intellectual disability and/or autism to live with qualified adults who provide an everyday life in their home. Up to two individuals with a disability can live in a Lifesharing home and be supported by funding available through the Community Living or Consolidated waivers. Most Lifesharing homes are licensed and inspected to ensure the health and welfare of individuals being served. Shanisha is a 27-year-old Lifesharer who resides with Ruth Hursh.
Shanisha first came into Ruth's life through the foster care system at the age of 16. As Shanisha "aged out" of the foster care system, Ruth arranged to continue to share her life with Shanisha as a Lifesharing provider through KenCrest, Inc. Ruth and Shanisha have many things in common, including a love of family, church, and nature. Shanisha enjoys walks in the park with her family and friends and shopping at stores. Shanisha currently looks forward to trips to Longwood Gardens and Middle Creek. A seasonal favorite, Middle Creek allows Shanisha the opportunity to watch the migration of the snow geese. She also attends John Paul II Center in Shillington.
For the last year, Shanisha endured repeated hospital visits, due to complications with her gastronomy-jejunostomy tube (G-J tube) and trying to find a proper balance between her feeding rates. Ruth was right there with her, advocating for longer hospital stays and observations to ensure the proper balance was found. The two continue receiving guidance and training from Hershey Medical Center staff, Bayada Home Health Care nurses, physical therapists, and KenCrest. The National Association for Child Development provides additional advice via email and yearly in-person visits.
When Shanisha was first given a G-J tube, Ruth thought it might be best if the family ate dinner separately, thinking it might distress Shanisha to see whole foods. But Shanisha insisted she join the family at the table, where during meals, she helps entertain 2-year-old Emma, a foster child in Ruth's care. Lifesharing has provided Shanisha with a service she needs in a family she loves, who love and support her in return.
If you would like more information about Lifesharing, please contact the ODP Customer Service Line 1-888-565-9435/ 1-866-388-1114 (TTY) or by email at RA-customerservice@pa.gov .
Posted: January 6, 2020 14:41