MyODP News Online

These articles previously ran on MyODP News Online.
Recognizing Signs: Mental Health First Aid Classes Available
A LifeCourse Journey: Crossing the Commonwealth with SAU1's Renee Benise
#DisabilityCounts2020
Who Supports the Caregiver? Children with Medical Complexities and the Role of the Family Facilitator
Proposed Legislation Would Allow Payment for DSPs During Hospital Stay
Experiences in Full Inclusion at Millersville University
Benefits Counseling Works!
ODP Supports Transition

Employment First Community of Practice Monthly Webinar

HCQU Looks to Virtual Reality (VR) to Improve Training
2020 Disability and Mental Health Summit to be held in Pittsburgh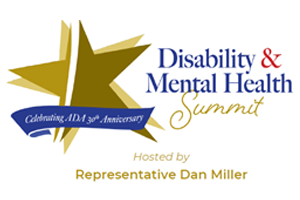 The Office of Developmental Programs (ODP) Medical Director and Clinical Director are slated to present at the annual Disability and Mental Health Summit, hosted by Representative Dan Miller. Held March 3rd at the David L Lawrence Convention Center in Pittsburgh, the event celebrates the 30th Anniversary of the Americans with Disabilities Act. Over forty planned sessions focus on both disabilities and mental health. The Summit expects over 150 exhibitors and a Resource Fair to run from 8 AM to 7 PM. Read Full Article
Posted: January 23, 2020 10:20

Communication Specialist Service Infographic Answers Questions


Sports Plays Big Role in His Community Participation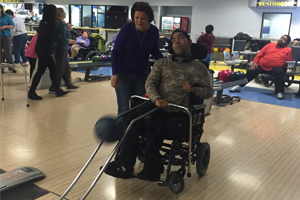 Ricky is an ardent sports fan and enjoys watching as well as participating in sporting events. A graduate of Central Dauphin East, he supports his alma mater by attending Panthers' sports. Read Full Article
Posted: December 18, 2019 13:41