MyODP News Online
Benefits Counseling Works!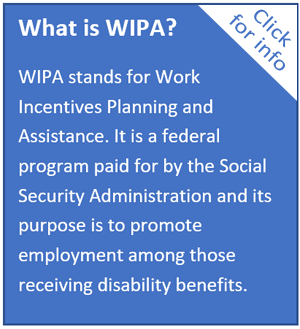 Benefits counseling services are an important part of career planning for individuals with disabilities and their families. These services help you to take advantage of work incentives as you gain or maintain employment.
ODP is broadening the qualifications of its benefits counseling service to allow Work Incentive Practitioner credentials for staff.

How can staff obtain this credentialing?
The Work Incentive Practitioner credential is obtained by completing the Cornell University Work incentives Planning & Utilization for Benefit Practitioners Online Certificate course and satisfying requirements to maintain the credential (sixty hours of continuing education units for training approved by Cornell University within 5 years of obtaining the full credential).
To be determined qualified to render the benefits counseling service in accordance with this guidance, providers must submit documentation of each staff person's current Work Incentive Practitioner credentials to their Administrative Entities.
What about the CWIC Certification?
The acceptance of the Work Incentives Practitioner credentials through Cornell University is in addition to the qualifications described in Appendix C of the currently approved waivers. ODP will continue to accept the Community Work Incentive Coordinator (CWIC) Certification offered through Virginia Commonwealth University. Changes to the Provider Qualifications section in the Consolidated, Community Living, and P/FDS waivers will made during the next amendment.
More information about the credentialing course can be found here: https:/ytionline.org/webinarseries/1
Posted: February 10, 2020 13:13