Print this chapter
MyODP News Online
New Episode of A Supporter's Toolbox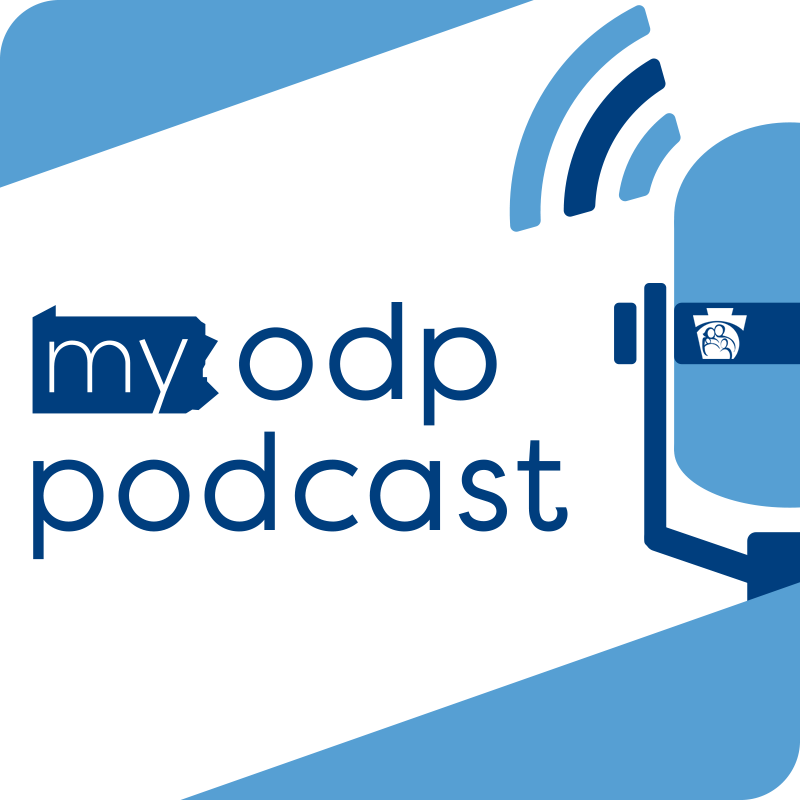 If you haven't already heard the MyODP Podcast, ODP encourages you to enjoy this capacity-building effort. The ODP Podcast is an audio series on a dedicated topic with a targeted audience in mind. Each podcast in our first series, A Supporter's Toolbox, has a duration of 7-10 minutes and focuses on getting tools to Direct Support Professionals (DSPs) and other supporters. Each episode is informative and personally and professionally engaging. Capitalizing on the micro-learning concept in adult learning best practices, this first series will offer information in a short and readily digital format.
Being Connected: An Alternative to Worry
Uncertainty, worry, stress, and anxiety make our brains do crazy things. We will talk about how being connected and having a purpose outside ourselves can change that.
Please note that some early episodes will now be temporarily unavailable on streaming platforms. All episodes will still be available to listen to on MyODP.org.
In A Supporter's Toolbox, Dr. Stacy Nonnemacher translates what we know about natural human experiences and the world of behavioral science into strategies, tips, and interventions for supporters. Families, direct support professionals, and other supporters are encouraged to follow this podcast to gain additional tools to use tomorrow and beyond as you strive to provide the best supports to people with disabilities. Join us each week for a fun and engaging discussion on how to best care for yourself and those you support.
The ODP Podcast is available on Apple Podcasts, Google Podcasts, and Spotify.