MyODP News Online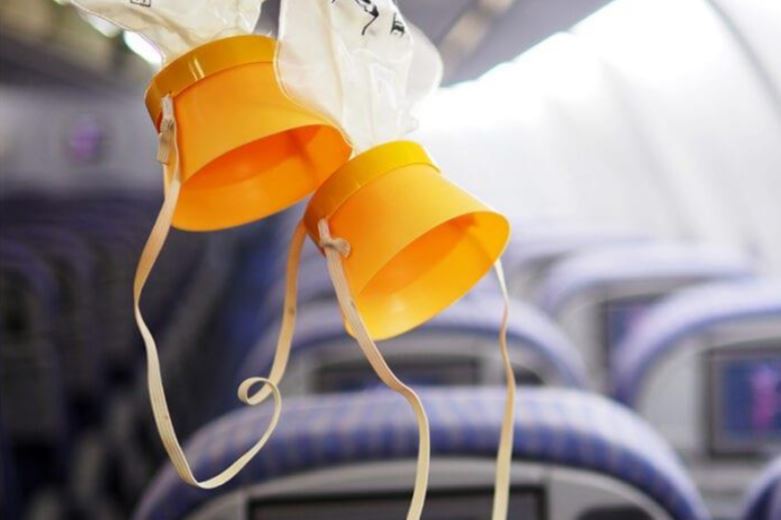 Preventing and Responding to Behavioral Crises
During this time of uncertainty that can be challenging for individuals and supporters, we are providing guidance to Behavioral Specialists, Supports Coordination Organizations (SCOs), and other providers about diverting and responding to potential crisis situations.
On April 3rd and April 7th, The Office of Developmental Programs presented on this topic. Please view the Recording and/or review the PowerPoint from these sessions.
The Substance Abuse and Mental Health Services Administration (SAMHSA) has released two articles, one for Coping With Stress During Infectious Disease Outbreaks, and one for Taking Care of Your Behavioral Health.
Here are some strategies that can be implemented, but remember, the key to effective supports during this time is flexibility in meeting the individual needs of the people we support.
| | |
| --- | --- |
| Guidance to Behavioral Specialists | Guidance to Non-behavioral Specialist Providers and Supports Coordination Organizations (SCOs) |
| 1.Review Plans: Given that many individual's schedules and routines have changed, it is important to review Behavioral Support Plans (BSP) and Crisis Intervention Plans (CIP) or crisis strategies to ensure that the plans are capturing the individual's most recent situations and circumstances. For example, are there additional strategies that need to be considered to proactively assist the individual to navigate their day (e.g., visual schedule, exposure to new at home activities)? Please update the plans, as appropriate.Also, since our current situation is unprecedented, a temporary plan may supersede the current BSP and CIP in an effort to prioritize health and safety to get through this pandemic. | 1.Review Plans: Given that many individual's schedules and routines have changed, it is important to review the Individual Service Plan (ISP) and Social Emotional Environmental Plan (SEEP) (if applicable) to ensure that the plans are capturing the individual's most recent situations and circumstances. For example, are there additional strategies that need to be considered to proactively assist the individual to navigate their day (e.g.,visual schedule, exposure to new at home activities)? Can existing resources be deployed? Authorized services such as behavioral support or other clinical services canbe requested to help address heightened stressors. If individuals already receive mental health services, including mobile supports such as Dual Diagnosis Treatment Team(DDTT), those resources should be accessed, as well. Please update the ISP, as appropriate. Teams may also consider the need for a temporary or emergency addendum to the ISP, SEEP, or Behavioral Support Plan, to add on proactive strategies to prevent crises or address immediate concerns. |
| 2.Capitalize on Natural Supports: It is a good time to assess those people who arecurrently in the individual's life who can provide a source of mental, emotional, andphysical support, as needed. Once identified, it would be helpful to reach out to thesepersons to review the ISP and/or SEEP plan to ensure they are versed in the supports,strategies and interventions identified as helpful. | 2.Capitalize on Natural Supports: It is a good time to assess those people who arecurrently in the individual's life who can provide a source of mental, emotional, andphysical support, as needed. Once identified, it would be helpful to reach out to thesepersons to review the ISP and/or SEEP plan to ensure they are versed in the supports,strategies and interventions identified as helpful. |
| 3. Proactive Outreach: It would be helpful to identify individuals that have a tendency for a heightened response to change, transitions, not being able to engage in preferred activities, etc. Providing periodic wellness check-ins with these individuals in an effort to proactively assess and identify needs for additional on site or remote supports is important. Also, check-ins with supporters is important to ensure that they feel confident and competent in providing the day to day support. These check-ins can be done via technologies like Skype, FaceTime, and Google Duo. Note that the Substance Abuse and Mental Health Services Administration (SAMHSA) has outlined typical reactions that we all may face during times like these. It is important to remind each other that, no matter our mental health status, anxiety, worry and fear are normal reactions to this emergency. Many of the individuals we support may need some help understanding when they need to reach out for help to deal with these responses. The attached SAMHSA documents help to explain typical reactions as well as when and how to reach out for help and may be a helpful resource to assess someone's needs. | 3.Proactive Outreach: It would be helpful to identify individuals that have a tendencyfor a heightened response to change, transitions, not being able to engage in preferredactivities, as well as those individuals who live on their own or have agingparents. Providing periodic wellness check-ins with these individuals in an effort toproactively assess and identify needs for additional on site or remote supports isimportant. These check ins can be done via technologies like Skype, FaceTime, What'sApp, Google Hangouts, and Google Duo. |
| 4. Communicate and Manage On Call Supports: There is the potential for crisis during this time for anyone. Providing a means for supporters to reach out to receive assistance, particularly during times of crisis, is important. It is important to remind supporters that reaching out when an individual is in the midst of crisis is not as productive or helpful. This emphasizes the importance of identifying the behaviors that are typical for an individual during periods of escalation as this is the point in which supporters should reach out to BS for additional support, if needed. It is equally important to communicate with supporters to reach out to the BS after a crisis (when the individual has de-escalated) to debrief on what worked and did not work during the crisis, for future reference. | 4.Creative Remote Supports: Many services in ODP programs are permitted to provideremote supports to individuals and staff during this time. These modifications allow forproviders to continue to support participants and Direct Support Professionals (DSPs)through this challenging time (e.g. to engage in daily check-ins, to teach and observeskills, to address new concerns). Please contact individuals and staff to determine theirpreferences for remote support. When possible, use video communication during remote support. Be aware that participants may need support in downloading or learning to use the technology. Technology can also be used to access remote support, supervision, and training for staff who may be dealing with increased stress or behavioral crises. |
| | 5. Communicate and Manage On Call Supports: There is the potential for crisis during this time for anyone. Providing a means for supporters to reach out to receive assistance, particularly during times of crisis, is important. Note that Substance Abuse and Mental Health Services Administration (SAMHSA) has outlined typical reactions that we all may face during times like these. It is important to remind each other that, no matter our mental health status, anxiety, worry and fear are normal reactions to this emergency. Many of the individuals we support may need some help understanding when they need to reach out for help to deal with these responses. The attached SAMHSA documents help to explain typical reactions as well as when and how to reach out for help and may be a helpful resource to assess someone's needs. |