Story Spotlight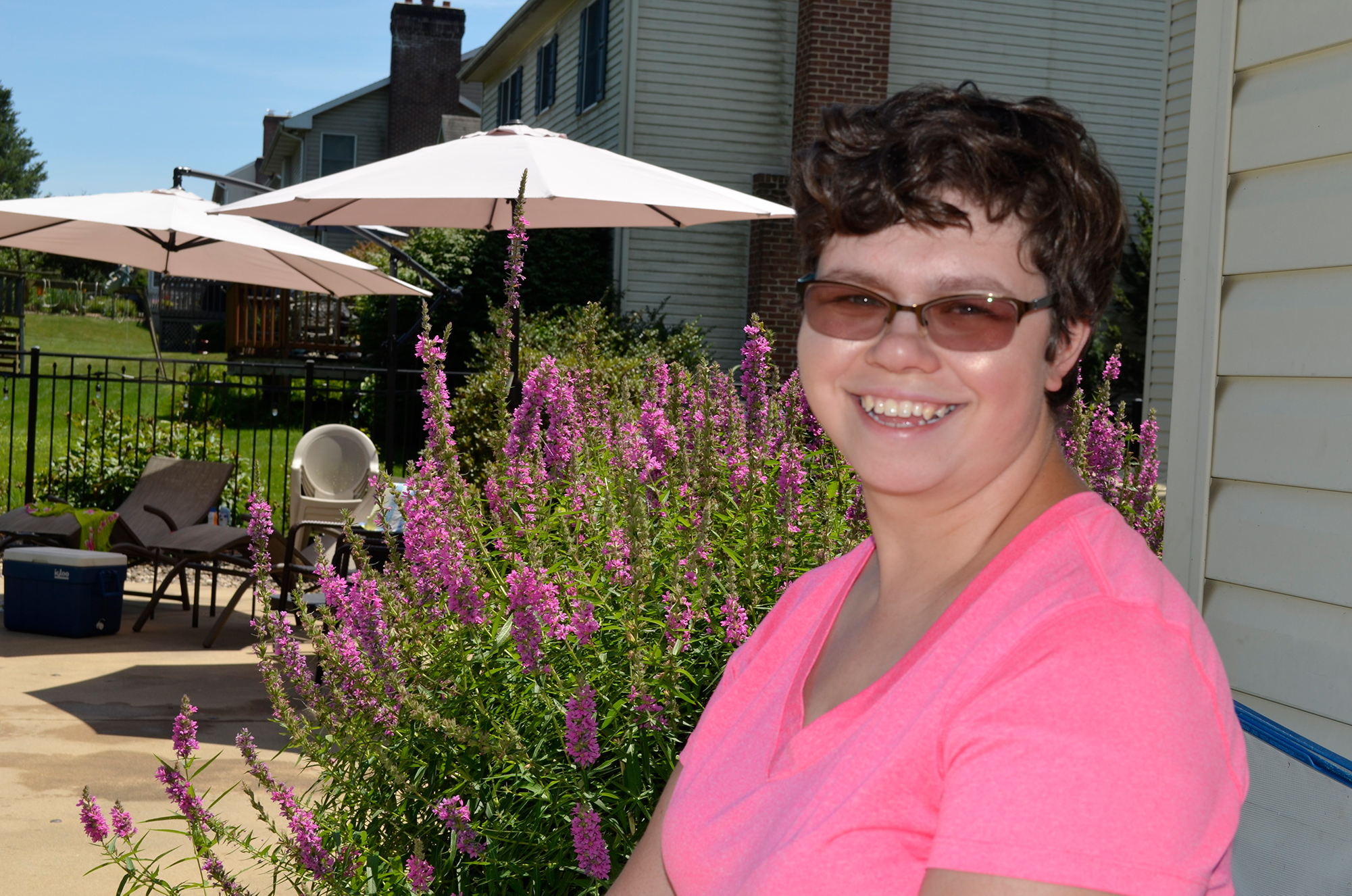 Nicole Courtney
This fall, 25-year-old Nicole Courtney returns to the Penn State Harrisburg campus to continue her post-secondary work in the career studies program. This inclusive post-secondary program, with the support of a grant from the D.R.E.A.M. Partnership, provides the opportunity for students with intellectual disabilities to attend college. D.R.E.A.M. is an acronym for Dreams Realized through Education Aspiration Model.
A certification from the National Retail Foundation is part of the first-year coursework in customer relations, personal management, safety in the workplace, marketing and merchandising. In addition, students may attend any academic course offered at Penn State Harrisburg on an audit basis.
Peer mentors are a huge asset to the program as students are learning, studying and organizing together. The peer mentors are full-time students on campus and attend classes with the career studies student. Participation in any campus-wide activities is highly encouraged and the mentors play a large part in this aspect as well.
During the second year, students are working in a practicum locally while attending classes. Job shadows during the first year enable students to select a type of job that might fit their skills and personality. This experience leads to a practicum where they will have a job in the community.
Nicole was offered a practicum with the Alumni Development Office on campus. She is very excited about this opportunity because it will allow her to utilize her social skills to benefit the university, possibly expanding awareness of the Career Studies program at Penn State Harrisburg.
Nicole explains that she has Williams syndrome, defined by Williams Syndrome.org as "a genetic condition present at birth, characterized by medical problems, including cardiovascular disease, developmental delays, and learning challenges. These often occur side by side with striking verbal abilities, highly social personalities, and an affinity for music." She is a member of Spectrum Friends of Greater Harrisburg and the Phi Mu Fraternity.
A transportation service, which takes Nicole to school by 8 a.m. and back home around 4:30 p.m., has made the whole experience possible for her and her family. Although living on campus is a choice Nicole is not ready to make, she can eat, review coursework, exercise and socialize while on campus. Is there homework? "A lot," she says with a sigh and a nod, "but I do it during the day." Which is a good plan since Nicole needs to have free time when "The Bachelorette" airs on TV.


"It's my guilty pleasure," she admits.
View the Story Spotlight: Archive





To suggest a story or situation of people living Everyday Lives, please e-mail ra-pwmyodp@pa.gov.
Last modified: Friday, October 4, 2019, 11:49 AM